I have many memories of my grandparents, who were important people in my life and my development as a person. I remember with fondness the times we spent together and with sadness the days after they left us.
I was fortunate. Because I was one of the eldest grandchildren on both sides of my family, I had a chance to know both my maternal and fraternal grandparents until I was a married woman and young mother. My children also got to know their great-grandparents for at least a part of their lives. It was truly a blessing.
I have so many stories I could tell, but today I write about my Grandma Florence Wheaton. I was closest to her, having spent my entire childhood with her and Grandpa Viggo living within a short drive.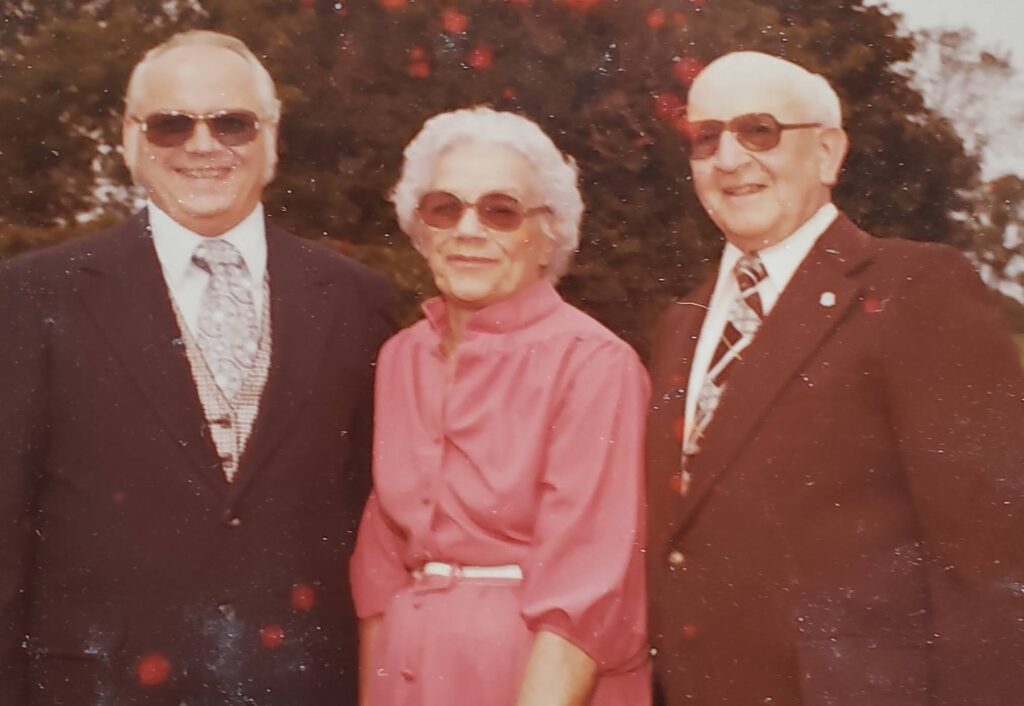 In my adult years, I went to her house often, as I helped her with some projects and tasks – or just to visit. Grandma and Grandpa's cottage was the hub for our whole family. Later in life, when Grandma needed daily care, I went to her house every morning after Chris and Kati left on the school bus. I cherish those days.
The other day, as I took a break from digging in the dirt in the greenhouse, I made a sandwich. Added to the plate were potato chips (I'm hooked on BBQ right now) and several bread-and-butter pickles.
I had what Grandma Wheaton would call "a nice lunch."
When you visited Grandma and Grandpa during the noon hour, you always had a nice lunch. There were no quick sandwiches eaten while leaning against the kitchen cupboard or watching TV. Obviously, there were no cell phones at the table, like so often today, when everyone is pulled in a different direction away from conversation.
Instead, there was plenty of conversation with Grandma and Grandpa, with everything from family to politics. Grandma was extremely well-read and Grandpa was extremely vocal about his positions.
Grandma insisted on setting a table. We often had placemats, always had napkins and often, there were real plates. Grandma wasn't against paper plates, and those were acceptable for "a nice lunch."
She would reach in the refrigerator and pull out several "cold cuts" – ham, beef, salami – and several kinds of cheese. They didn't go on the table in their packages – they were carefully arranged on a plate. There were chips, or sides like potato salad, coleslaw or pasta. Sometimes, there was fruit.
And there were always pickles. Dill, bread-and-butter, pickled beets, Slippery Jims – you name it, she had it.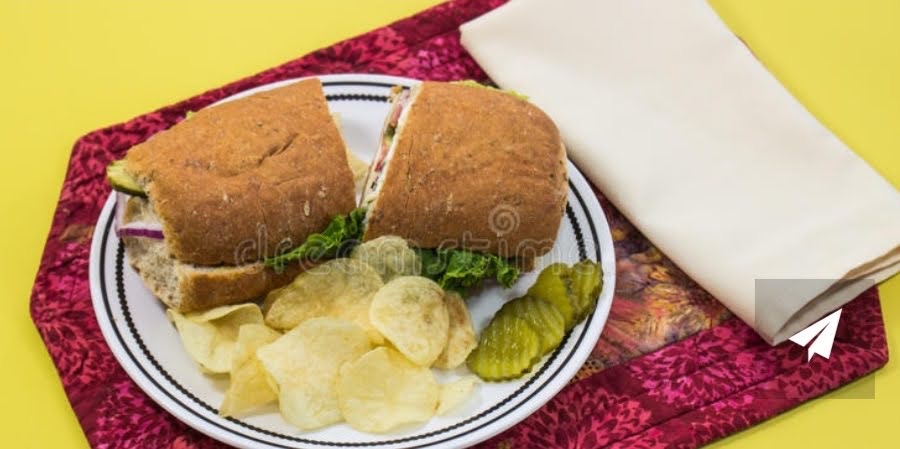 At the end of the meal, there was a fresh pot of coffee ready to go with dessert. A meal wasn't complete without "something sweet." Grandma believed having a coffee cake was a necessity in any kitchen, and she often had some special bakery items she made. She was a great baker and cook!
In my early 20s, I started helping Grandma make her traditional Christmas cookies. Part of the reason was to help her out, as she made the cookies for the entire family and it was a lot of work. Another reason was that I wanted to learn from the master, and she was a culinary genius.
The biggest reason was that I got to spend time with her. She was warm, smart, and funny and just plain great company. I wasn't the only person in the family to realize that – like I wrote before, her house was the hub of the family.
Grandma's house was a place of comfort, love, joy and laughter. We loved going there and never wanted to go home.
At age 14, I experienced a life lesson about the importance of people, not things or houses, at the core of our happiness.
In the 1960s, my grandparents followed their dreams by purchasing a small cottage on the bay of Green Bay, about 3 miles north of Menominee. They announced they were going to sell their home in the city of Menominee and move there.
I was aghast! Their home on 15th Avenue had four bedrooms, 1 ½ baths, a full basement with a darkroom (my uncle was a photographer) and a three-car heated garage. In that garage was the foundation of my childhood – a slate-top pool table, a working juke box, a player piano and all the dance space you needed.
We loved that house, and we saw the alleged replacement – a small, one bedroom, no bathroom, no running water square building on the bay.
This was not going to work.
But Grandma and Grandpa put in a septic system, added a bathroom, laundry room and another bedroom. They pulled out walls and added insulation and new paneling and carpeting. They installed a gas furnace and hot water heater, washer and dryer and a portable dishwasher.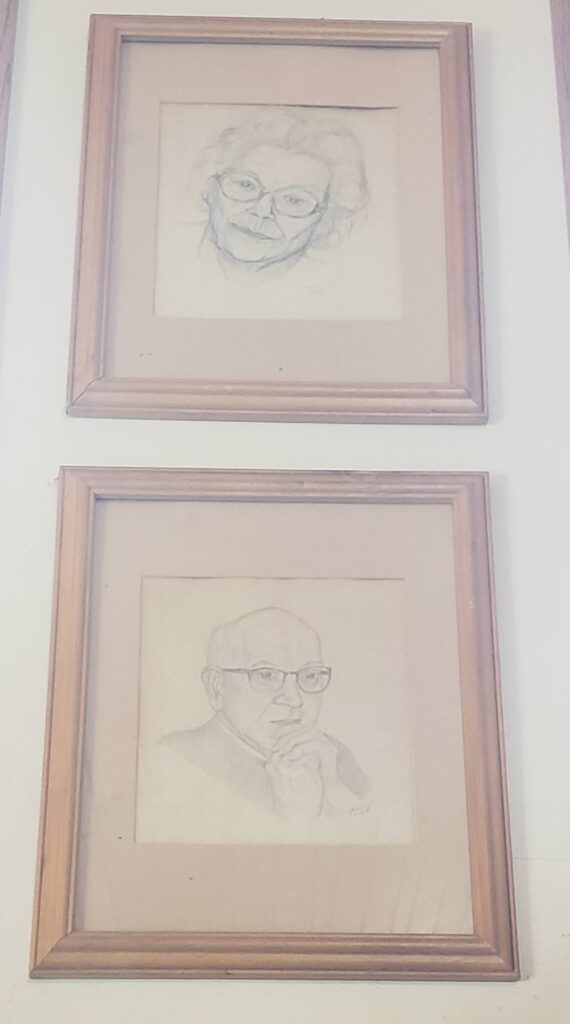 The cottage, which we called it from then on, became their home. When you walked in the door, it smelled like Grandma and Grandpa's house and it felt like their home in town – the same warm furniture, soft lights and colorful accessories. It became the new hub for our family, despite its smaller size and lack of all the "things" we thought we needed.
The cottage remained in the family after they died, as it passed down to my Uncle Bob Wheaton. He had lived there with my grandparents for many years and was involved with the continuous projects and repairs (such as the damage from devastating flooding in the early 1970s that removed 20 feet of shoreline and demolished the walls of the sun porch).
They rebuilt the sun porch and replaced damaged carpeting and structural materials and enjoyed life there until 1985, when their beloved cottage flooded again. This time, they were forced to move out for health reasons, and made a house near my parents the new hub.
Those tough times, when you fear for the loss of material items you have come to need, and love, only reinforce the importance of the people. For every tear we shed, there was lots of laughter. At the end of clean up, work shifts or projects, there was always a meal.
In the house that became Grandma and Grandpa Wheaton's final home, they had an open door to all of us in the family, and there were many times that we sat down to a "nice lunch" in the kitchen, even if we did all the work pulling it together.
That was easy to do, because we had been taught the lesson by the master.
-30-