I've always wondered why a holiday that is meant to be a celebration turns into such pressure and anxiety.
Christmas is a lot of work.
If you follow friends, relatives or strangers on social media, you are sure to see beautiful photos of perfectly decorated homes, scores of scrumptious Christmas cookies and sweet children singing in their holiday music programs.
Behind that perfection is a lot of women (and some men) trying to pull it all together. The shopping, the wrapping, the decorating, the baking, the cooking, the cleaning, the packing.
Just making the list is exhausting.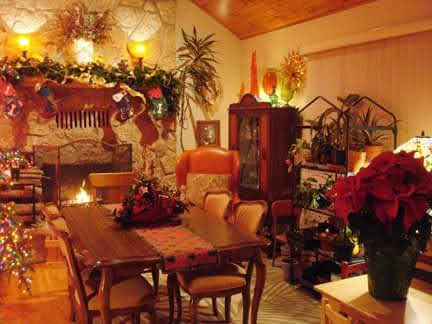 Every year, I have great plans to do more. Not over-the-top plans, like getting everything done. Just a few more cookies, the tree up by Dec. 1. Packages sent at least 10 days before Christmas.
And the big one – presents wrapped well before the day they will be opened.
It never happens.
Of course, I am a procrastinator. That is a trait I was born with. My fifth-grade teacher, Mrs. Peshek, informed me of that and made me learn how to spell the word. (I just shared that story with her daughter and my friend Barb Peshek Story, last week, when she posted it was her late mother's 103rd birthday.)
Mrs. Peshek was right. There's not a task I can't put off until the last minute – even if I have days or months to prepare. Ask anyone who knows me when I file my taxes. When I finish a project. And the grandest procrastination of all: when I will finish a news article that has a deadline.
The answer to all three? April15, the night before, and 10 minutes before it is due – in that order.
So why should Christmas be any different?
I have been known to put my lights on my tree the day after Christmas. I've baked Christmas cookies while I was on Christmas vacation (after the 25th). I've wrapped presents 5 minutes before they were opened (thank goodness for gift bags!).
I sometimes think that I am rebelling against the commercialization of Christmas, but the truth is I just don't believe in following all the rules. And there is simply not enough time to get everything done.
So my Christmas tree has lights, but no ornaments? Big deal – you can't see the ornaments anyway because the 4,000 to 9,000 lights are simply blinding.
And you know a lot of those Christmas cookies prepared in advance never make it to Christmas. Fess up – I know I am not the only person who has eaten so many cookies before Christmas that I got sick.
The year we finished setting the stone on our living room fireplace hours before our guests arrived for Christmas Eve, we didn't even have a tree. Meredith Klitzke, a wonderful man who grew and sold trees about 2 miles from our house, delivered our tree right to our front door that day, and helped us carry it in. We got it up and into the stand, without a single light when everyone arrived.
Guess what? It was beautiful and special and definitely not perfect.
I have stopped trying for perfect. I will instead aim for happy. That should be everyone's goal.
This will be another year when Christmas will be different because of the pandemic. Despite the changes, a tree that didn't get its lights until Dec. 20, no cookies (yet) and no large family gathering, it will be Christmas and we will celebrate the joy of family, of life and of this world in which we live.
Because, really, what is Christmas all about?
A fitting explanation comes from an unlikely source – "A Charlie Brown Christmas."
Charlie Brown, frustrated by the commercialization of Christmas, and the criticism of his own spindly offering of a tree, asks what Christmas is really all about.
This is the answer from Linus Van Pelt:
"And there were in the same country shepherds abiding in the field, keeping watch over their flock by night. And lo, the angel of the Lord came upon them, and the glory of the Lord shone round about them: and they were sore afraid. And the angel said unto them, 'Fear not:'
"for behold, I bring unto you good tidings of great joy, which shall be to all people. For unto you is born this day in the City of David a Savior, which is Christ the Lord. And this shall be a sign unto you; Ye shall find the babe wrapped in swaddling clothes, lying in a manger.' And suddenly there was with the angel a multitude of the heavenly host, praising God, and saying, 'Glory to God in the highest, and on earth peace, good will toward men.'"
"That's what Christmas is all about, Charlie Brown."
https://www.google.com/search?q=Linus+explaining+Christmas+in+A+Charlie+Brown+Christmas&rlz=1C9BKJA_enUS855US856&oq=lin&aqs=chrome.0.69i59j69i57j69i65l3j69i60.2245j0j7&hl=en-US&sourceid=chrome-mobile&ie=UTF-8#sbfbu=1&pi=Linus%20explaining%20Christmas%20in%20A%20Charlie%20Brown%20Christmas
-30-